Crafted Consciously
Spinster Sisters is a B Corp Certified skin, hair, and body care brand on a mission to make the best products for people & the planet. No sulfates, phthalates, parabens, PFAS, or dyes. Premium, plant-based formulations, sustainable + plastic-free packaging, and the best scents. Explore our Annual Impact Report and learn more about our brand story below.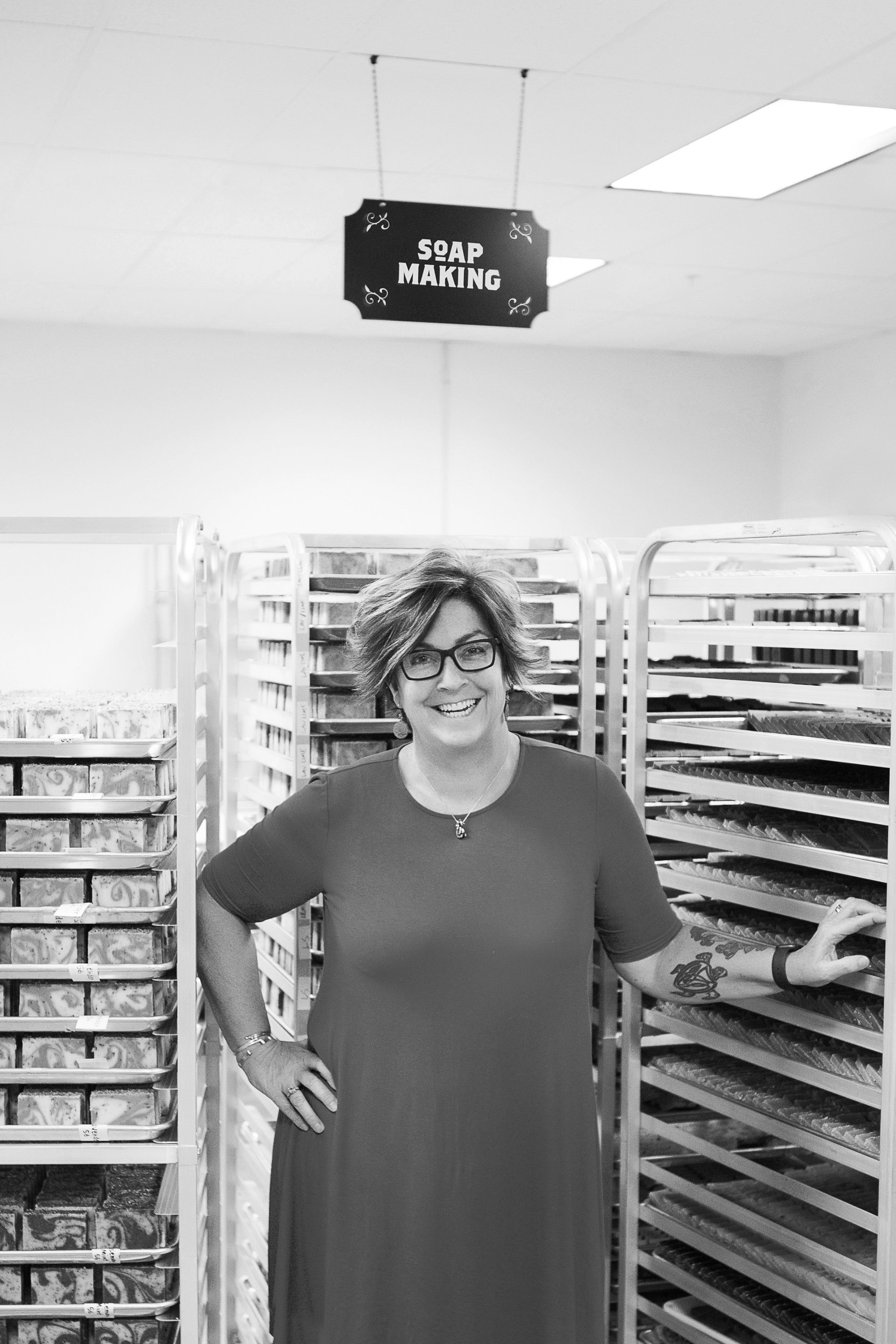 About Spinster Sisters
Kelly Perkins, Founder + CEO, started making soap and skincare in the '90s with a simple goal: avoiding toxic ingredients. She was horrified to learn about chemicals like Triclosan, an antibacterial agent that is a hormone inhibitor. Finding brands that were truly clean was hard, so she learned to make her own plant-based soap and skincare. Overtime, Kelly perfected soap & other skincare formulations and began to sell at markets––people fell in love with her products and from there Spinster Sisters was born.
Where did the brand name come from? Back in the day, "Spinster" referred to a single woman past the "age" to marry, as if being single was a bad thing. When Kelly began to sell at markets with her sister's help, they were happily single––inspired by the spirit of singlehood + power of sisterhood they named their first pop-up Spinster Sisters. Today, we remain inspired by women supporting women, whether as sisters, soul sisters, BFFs, single or coupled.
Awards & Recognition
Check out the awards & recognition the Spinsterhood has helped us achieve over the years.
Media Inquiries
For media & partnership inquiries please reference our media kit linked below.
Want to join our team?
As we grow, we are always looking for fun and hardworking folks to join us at the Microsoapery in Golden, Colorado. Check out our current openings below.